Technology in the kitchen; food disposers are eco-friendly and a safe bet against odors
The disposers kitchen is one of those gadgets designed to make our lives easier. In addition to being a clean and ecological technology, they manage to keep odors at bay, it becomes essential in kitchens open to the living room. 
*American kitchen or open to the living room: nine keys to designing it successfully *
Not that food grinders are something new. The first household food waste disposer (also called garbage compactor) of the American multinational InSinkErator - the reference company in the sector – celebrates its 80th anniversary this year. 
With great sales success in the Anglo-Saxon and Scandinavian countries, the new disposers are increasingly in demand in our market partly due to our new uses and customs such as opening the kitchen to the living room, which can also mean opening the smells to the whole house.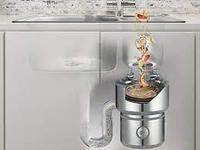 The new models are ecological, functional and in addition to controlling odors they manage to keep organic waste organized and recycled.
HOW A WASTE SHREDDER WORKS
*From InSinkErator they explain to us what their most common models consist of – models 46, 56 and 66 -, for domestic use. *
The waste system sits conveniently under the sink and integrates easily and discreetly. With the disposer installed, any type of organic surplus can be disposed of directly in the sink . 
With no chemical process and no blade, this system uses only high-speed rotary movements of a ring that grinds and shreds these foods into very fine parts until they reach a semi-liquid stage that allows their removal in clear water . 
For it to work, it is only necessary to press a button and the mechanics will do the rest safely and silently.
In this simple way, the wet bag of organic materials will become a distant memory, as well as the bad odors it causes. And to clean the disposer, just add half a lemon and that's it .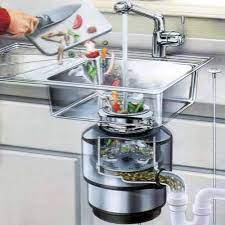 Evo250 With Food
In addition to being practical and functional, this type of household appliance reduces the amount of household waste in landfills by approximately 20%.
Technology, but also common sense, because food waste not only produces pollution but also impoverishes a planet where the redistribution of resources is already unfair. In fact, the UN reveals that 1.3 billion tons are discarded every year and that it is in the kitchens of the house that the largest portion of food is concentrated that ends up in the shopping cart directly in the garbage.
That is why you have to consume with conscience and from there, try to equip yourself with technology like this, which is not only a good solution for the home, but also a good solution for the planet.